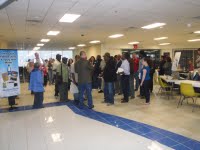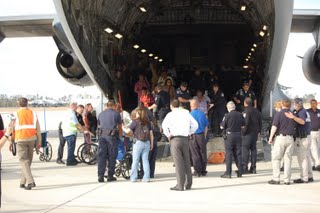 Since the day after the Haiti earthquake January 12 I have pulled 10-12 hour shifts at Florida's State Emergency Operations Center. Why? First, its my job. Second, the state had a mission to support the repatriation of U.S. citizens from the disaster afflicted island.

Repatriation is a federal mission, initiated by the Department of State, and funded by the federal Department of Health and Human Services (HHS). In the federal plan, which I read in haste for the first time last week, HHS establishes an agreement with a state agency designated by the Governor (in this case, the Florida Department of Children and Families (DCF)) to care for U.S. citizens returned to the United States due to war or natural disaster. When required, DCF loans these citizens the money to get some food, a hotel or an airplane ticket home.

At first, HHS told us that the State would not be required to perform this repatriation mission. That illusion ended last Thursday night when we received a phone call from HHS at 5 PM that a flight was due into Miami in 2 hours and we were needed to be on hand in case any citizens needed our help.

Since then, we have provided assistance to over a thousand citizens, and we expect to continue this mission for several more weeks.